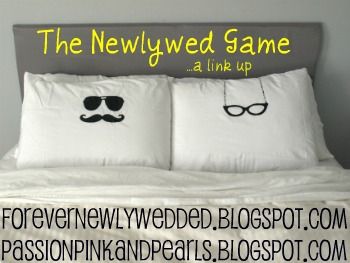 1) Where was the proposal? How did it all go down?
In the walking path at my wife's house. I put the ring in the bible where "our" Bible verse was highlighted.
I have a very special place in my walking path in the woods where I would go to pray and talk to The Lord.. It was so special because so many things has happened there and God has shown me so many things. Leon knew how special that place was to me so he thought he'd plant another great memory there by proposing to me on a cold November day.
2) Name one thing that makes you similar to your spouse,
and one thing that makes you totally opposite from your spouse.
Similar: We love Jesus. Opposite: everything else.
I'd have to say the same.. We both love Jesus but we are very different when it comes to everything else! ;)
3) When was your very first date? What did you do?
Carrabbas, we ate and talked.
Carrabbas, He looked so good in his monkey suit! We had dinner and talked about The Lord and relationships.
4) How many boy or girlfriends did your spouse have before you?
zero.
I'm pretty sure he only had one before me. :)
5) Complete the sentence: My spouse is a natural born ________.
Mother.
There's so many things my husband is a natural born at! Some I'm proud of and others well, I'd rather not say haha! But I would definitely say he's a natural born at "working" and taking "Leadership" at work.
6) Our marriage would be absolutely perfect if we could just agree on __________.
Movement speed.
OOh agreed 100% We were just having problems with that this morning at the Flea Market.. He's Mr. Speedy and I'd rather go slow and take my time. :)
7) Which of these does your spouse have more of, in your opinion? S
ense of Humor, Sense of Time, Sense of Adventure, Common Sense.
Sense of humor.
Common sense.
8) Where is the oddest location you have ever shared a kiss with your spouse?
In the nursery at church.
In a Haunted house at the beach.. I seriously don't know what we were thinking! It was so awkward to me.
9) Complete this sentence: I knew I had found the love of my life when my spouse, ______.
Told me she'd be doing my laundry.
Told me he wanted to be a Pastor.
10) Explain the outfit that you love most on your spouse.
The one that shows the most skin.
I really like his button up shirts that show some of his chest hair, with jeans and sandals.. SEXXXY!